Day 1 / Saturday, September 22, 2007
Start: Grayslake, IL, 4:20 am
End: Texarkana, AR, 9:30 pm
Mileage: 847 miles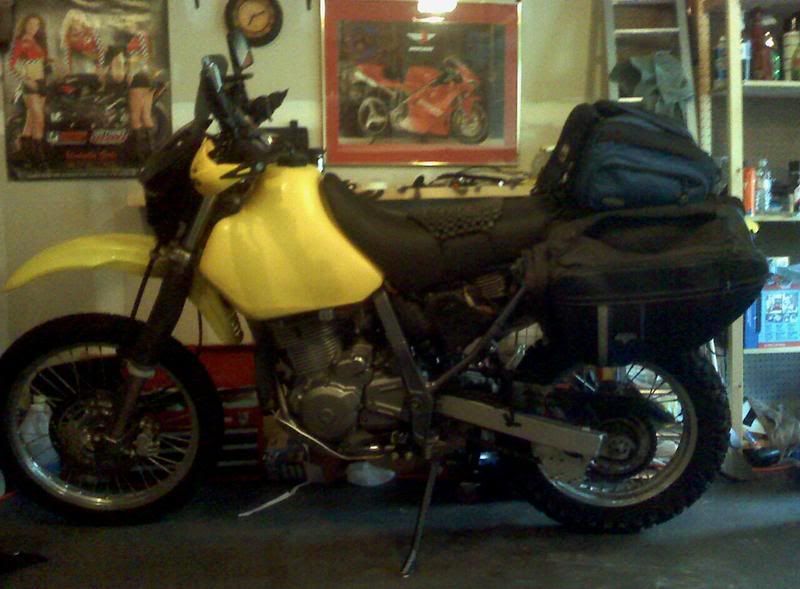 auDRey, my 2004 Suzuki DR650SE getting prepped in the garage before leaving.



My dash view. Left to right: Digi Cam, GPS, Camcorder and Radar Detector.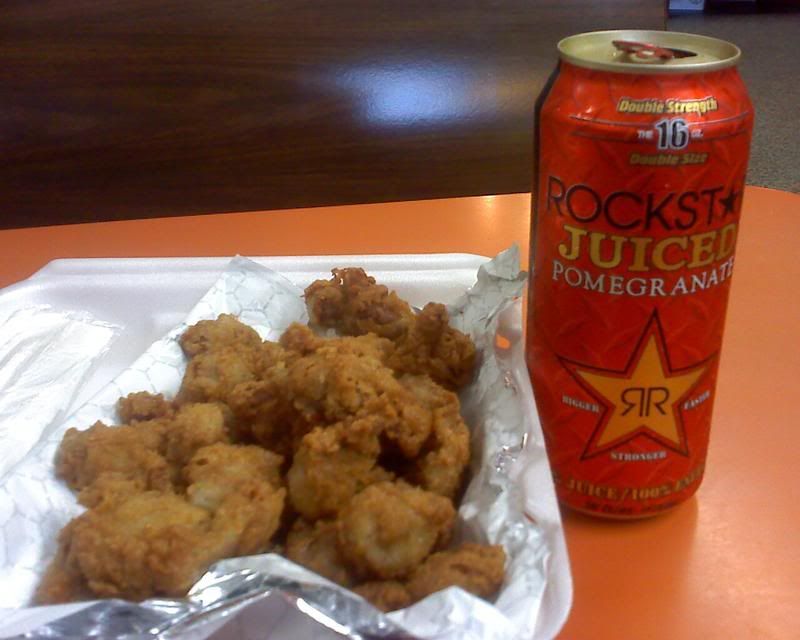 Lunch in Arkansas. I love the South, cause they usually have fried chicken gizzards in cafes attached to gas stations. Mmmmm… and of course Pomegranate Energy Drink; it has juice, must be healthy.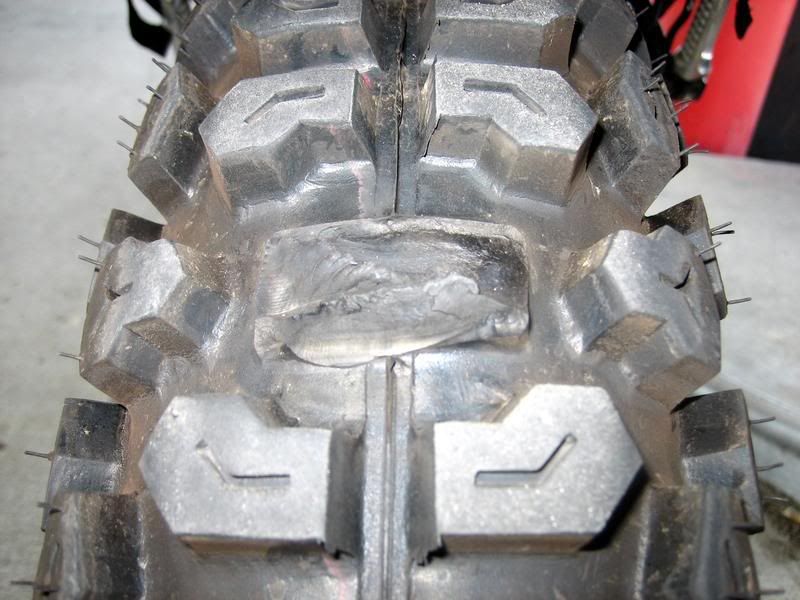 Disaster on the first day - I was going too fast on the highway for my knobby tires (Kenda K270) and some knobs got sheared off while others were starting to shear. I thought this being a 50 street/50 dirt tire it would handle the highway ok. But I guess 80 mph is too much for it. I slowed down to 65 for the rest of the trip and it survived for another 4000 miles.



This knob was starting to shear, but held up after reducing speed.

_______________________________________________________________
Day 2 / Sunday, September 23, 2007
Start: Texarkana, AR, 5:30 am
End: Presidio, TX, 9:30 pm
Mileage: 771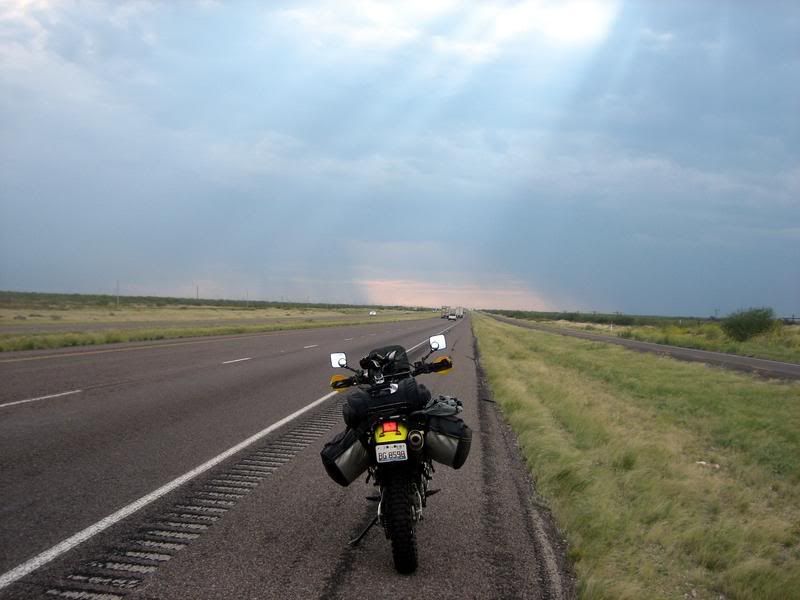 An opening in the storm clouds ahead on I-20 West. I saw lots of lightning to my left and right and was hoping that I wouldn't get struck as I passed under the rain clouds. Don't they say being on a bike in a thunder storm is not a good idea…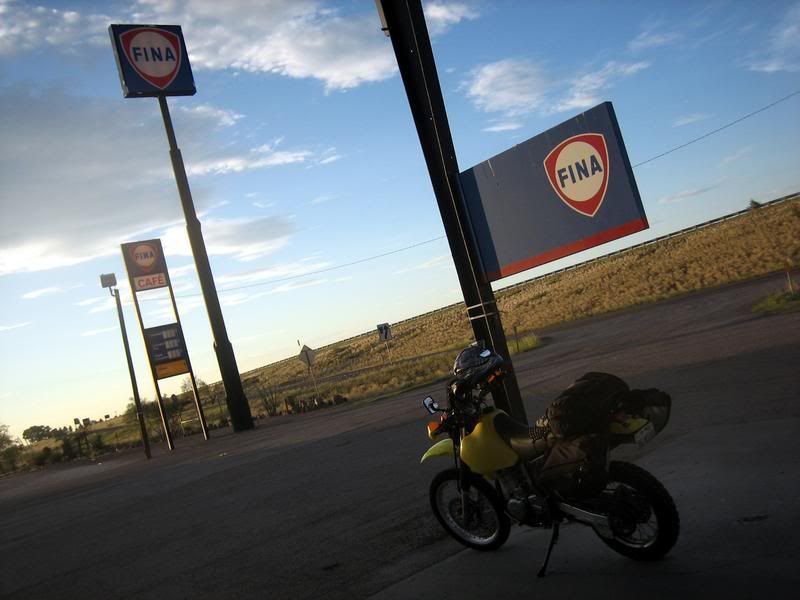 Near the I-20 and I-10 merge: Finally done with the Interstate (about 1500 miles) and heading towards Presidio, TX. I've actually never filled up at a Fina gas station (they're rare cause they've been bought by French oil company Total and being phased out). The importance to me is that Fina sponsored the McLaren F1 road car during its racing days in the 90s.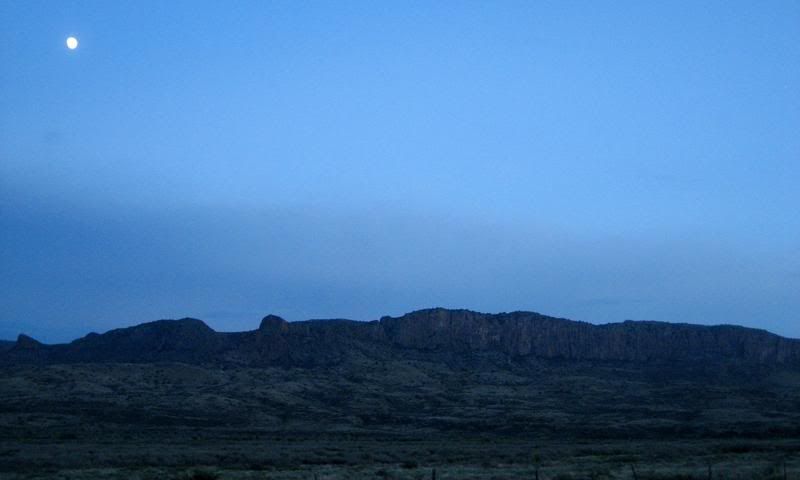 The moon rising near US-67, heading to Presidio. This is Big Bend National Park area and the scenery was a nice change after all the Interstate riding.

_______________________________________________________________
Day 3 / Monday, September 24, 2007
Start: Presidio, TX, 7:30 am
End: Creel, Chihuahua, 7:30 pm
Mileage: 325

First picture in Mexico, just south of the border town, Ojinaga. Was quite thrilled to have made it across the border with no real delays. Being an Indian citizen, I needed a tourist visa to enter Mexico and a bit more paperwork is required at border crossings.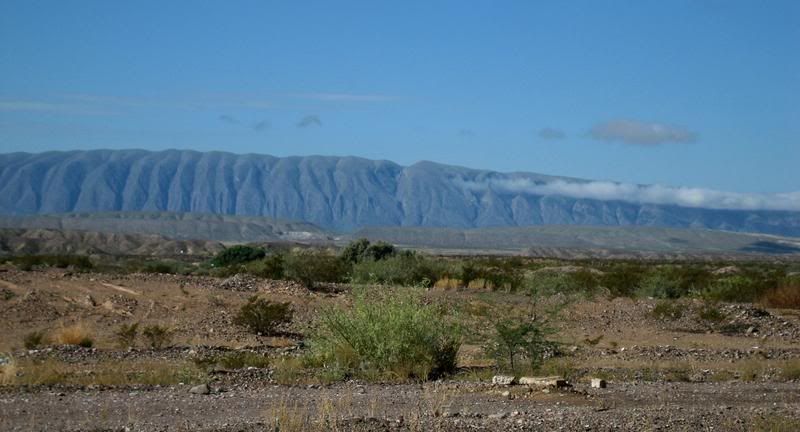 Interesting rock formation near the border. Note the closely separated water erosion marks and the formation of clouds near the top as the hot air cools. Sorry, have been listening to a history of science audio book on the highway (A Short History of Nearly Everything). Throws a different light on everything.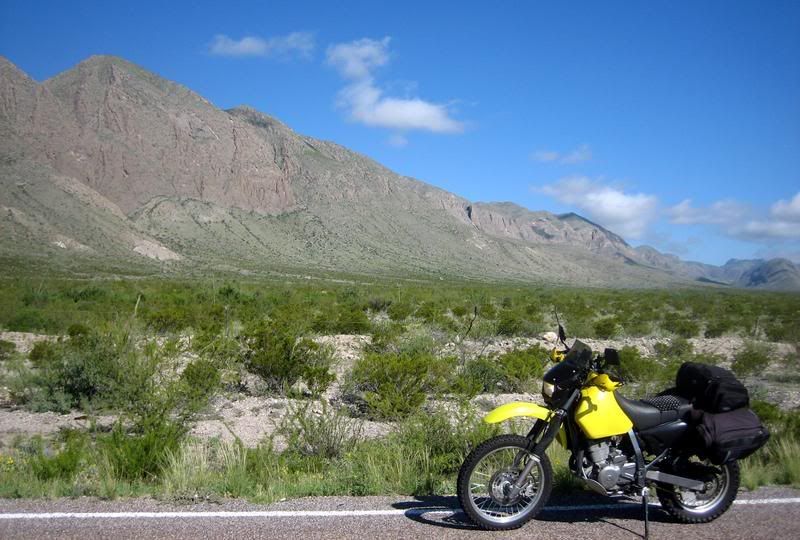 On Hwy 16 from Ojinaga to Chihuahua, the free road (libre), not the toll road (cuota). In Mexico, usually, whenever there's a toll road between two cities, they also provide a free road, which is more fun to ride and more scenic.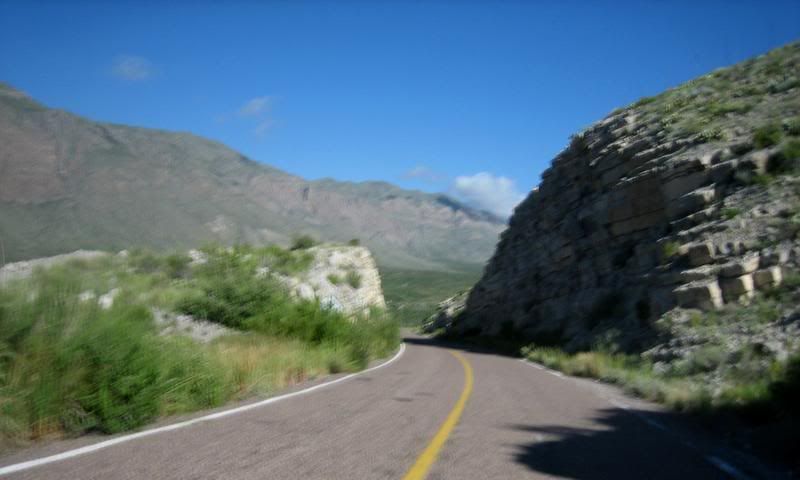 Hwy 16



A big tear in the ground running through the valley on Hwy 16. I love learning about Geology and then seeing it for real.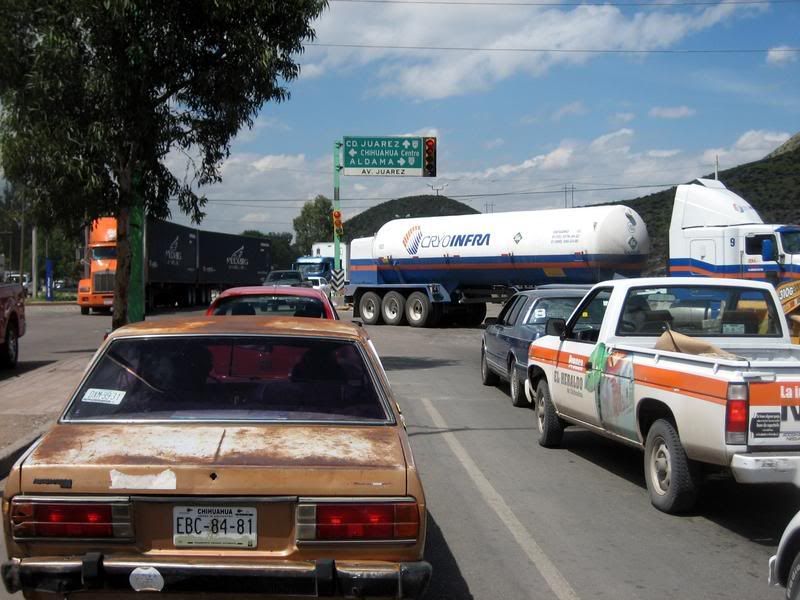 Entering the city of Chihuahua, where I had to go to the center to change US Dollares into Mexican Pesos. There were no banks in Ojinaga.



Classic VW Bugs. They've been made in Mexico for decades and they're all over the place. Pretty cool to see the first few since they're quite rare in the States.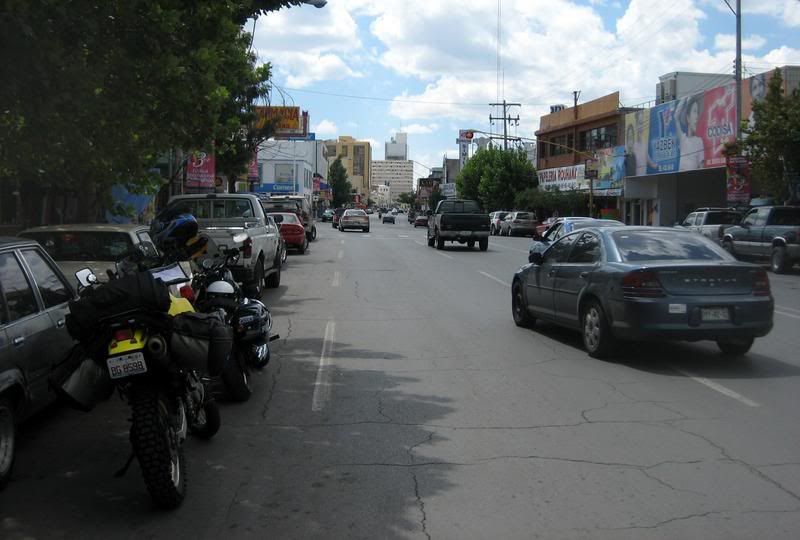 Downtown Chihuahua. Decent sized city, not that crazy to navigate through.



No, I didn't get pulled over, instead I got a personal escort by the friendly biker cop. I asked him where the nearest bank was and he started giving directions, then just told me to follow him. He even watched my bike as I went in to the bank. And note the special motorcycle 'parking'. He was also lane-splitting, demonstrating that it was legal to do in Mexico. Yeah!



On Hwy 16 from Chihuahua to Cuauhtemoc, heading to Creel. This is a libre 4-lane highway with pleasing scenery.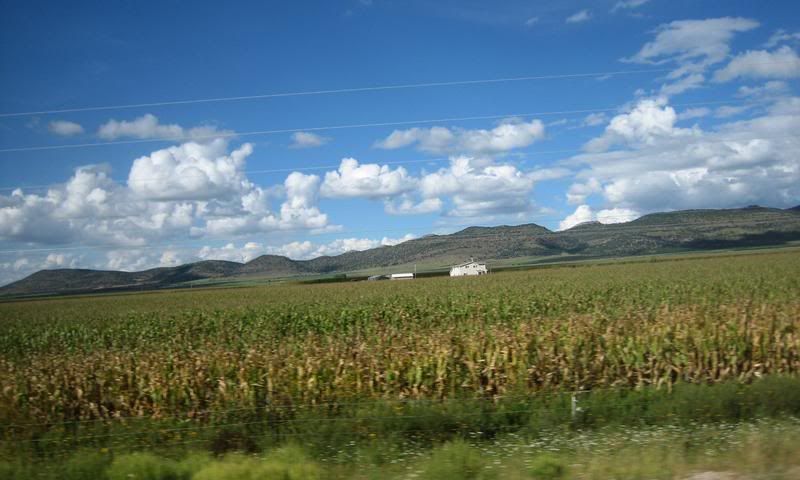 Looks like the Midwest, doesn't it?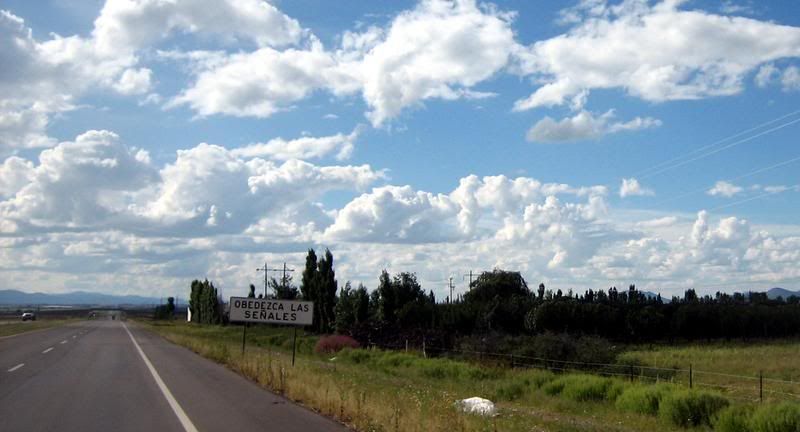 Lots of information signs on all the highways. This one's saying to obey all the signs. I felt the roads were very adequately marked for safe driving.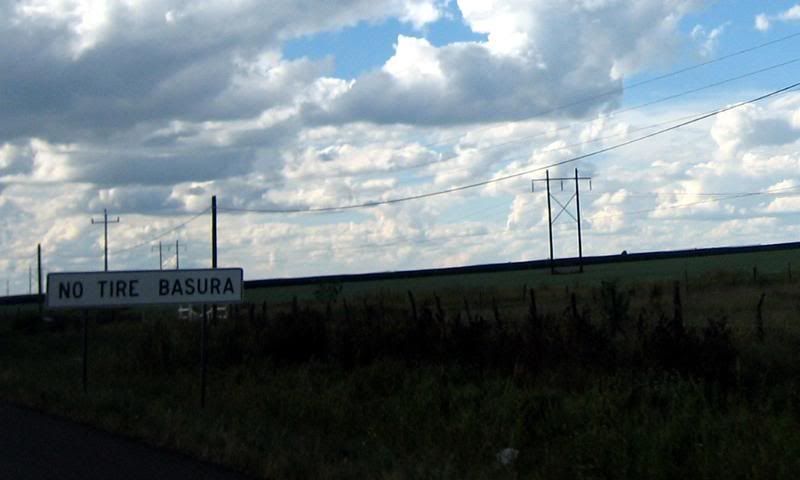 'Don't Litter'



It's not that clear, but there's some black netting on all these plants, probably fruit trees. Maybe it's intended to limit the sunlight. Saw lots of these fruit farms along this highway.



Ahh, finally on the road to Creel. Hwy 25 from Cuauhtemoc. This was a really fun road, great twisties. Traffic was there, but not too much.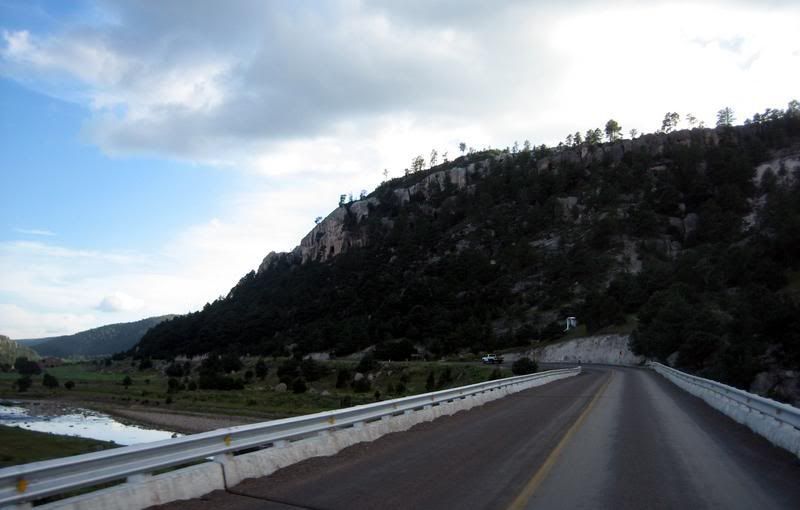 Hwy 25 to Creel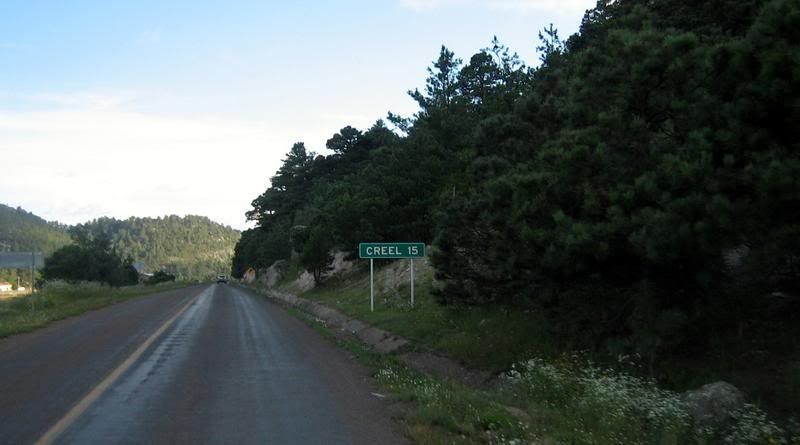 15 Kms to Creel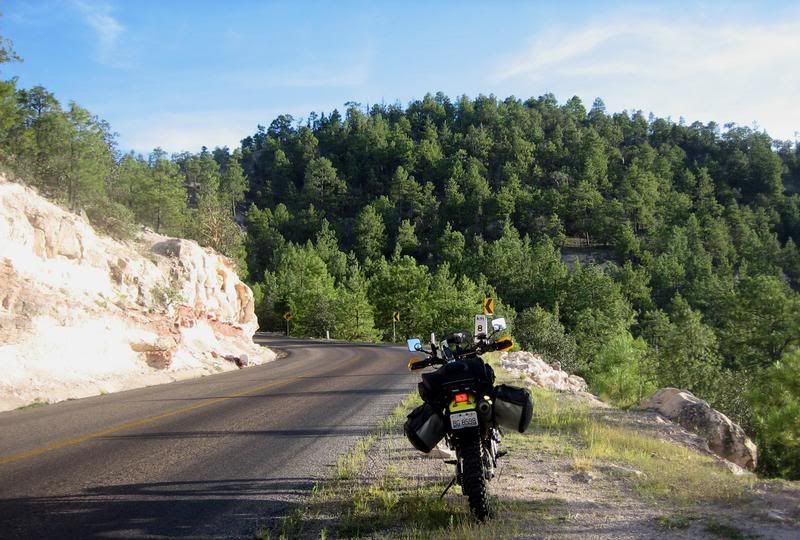 The road started to climb into the mountains the closer I got to creel. I love this kind of terrain. This was probably the start of the Copper Canyon region, a series of connected canyons, which is larger than the Grand Canyon.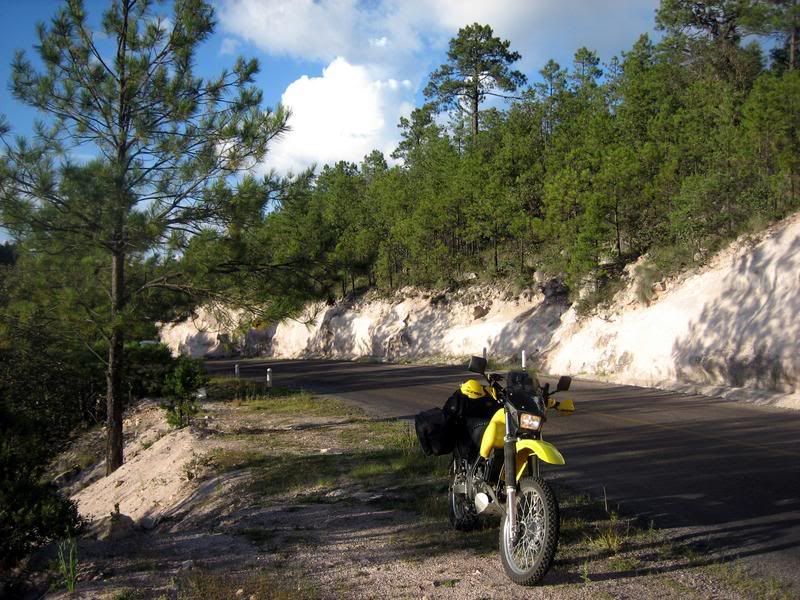 Hwy 25 to Creel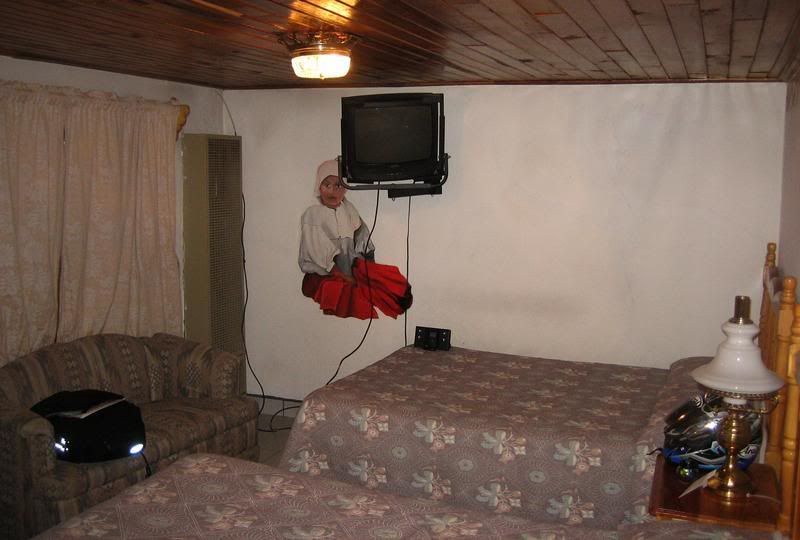 My room at Hotel Margaritas in Creel. Very nicely appointed room and for $40 it comes with dinner and breakfast. Although the food wasn't very good.



The bathroom area. The room came with complimentary bottled water.

Next:
Day 4, Riding down to Batopilas, Copper Canyon
Picture Index