Day 10 / Monday, October 1, 2007
Start: Guadalajara, Jalisco, 11:00 am
End: Melaque, Jalisco, 3:15 pm
Mileage: 205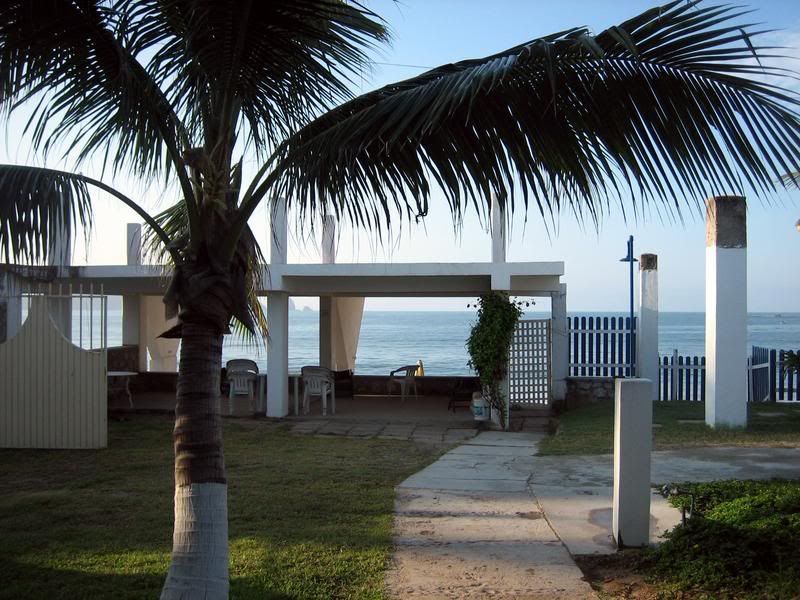 Back down on the coast in the small town of Melaque, where I found this nice bungalow right on the beach for $28.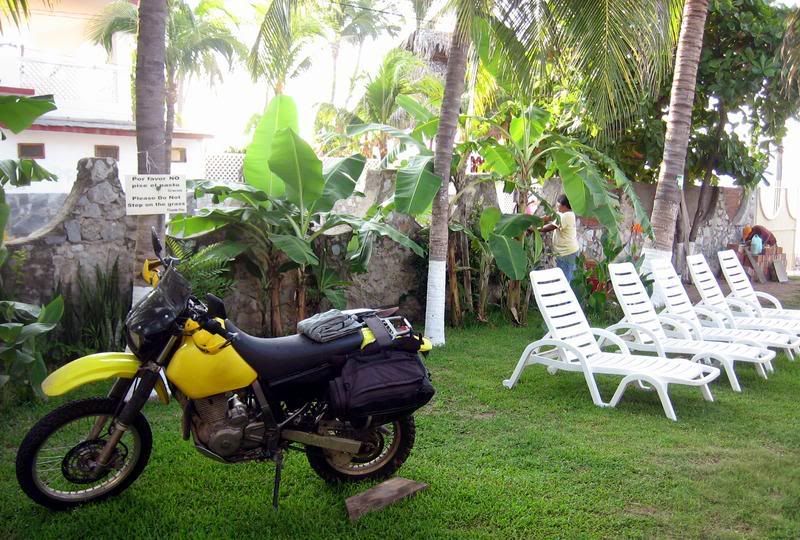 Special parking for auDRey.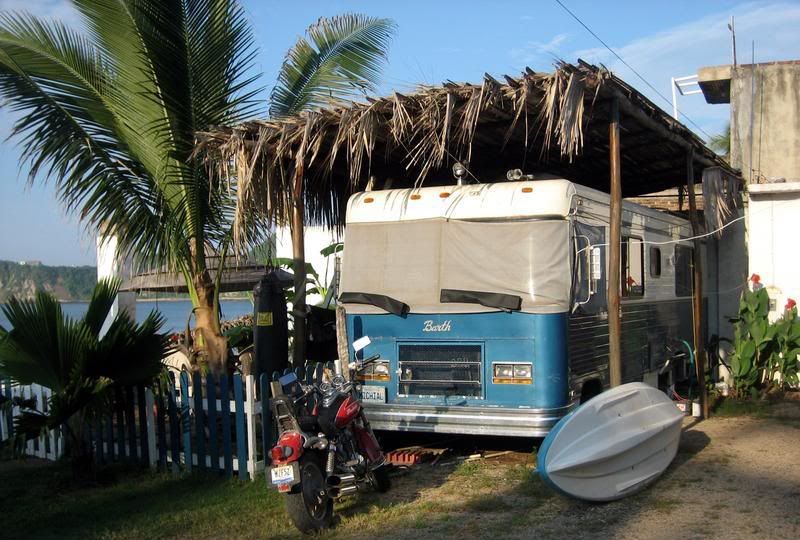 A friend of the owner (a retired NASA JPL scientist) who's parked his RV right on the beach. Awesome.



Having some coconut water at the next door restaurant. Me likes coconut water.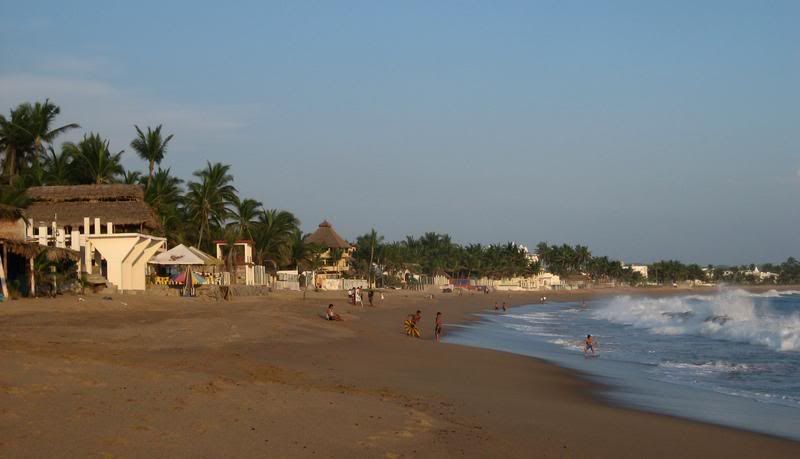 The beach at Melaque. The bungalow I was staying at is by the Y-shaped concrete pillars.



Geometric patterns created in the sand by the retreating waves.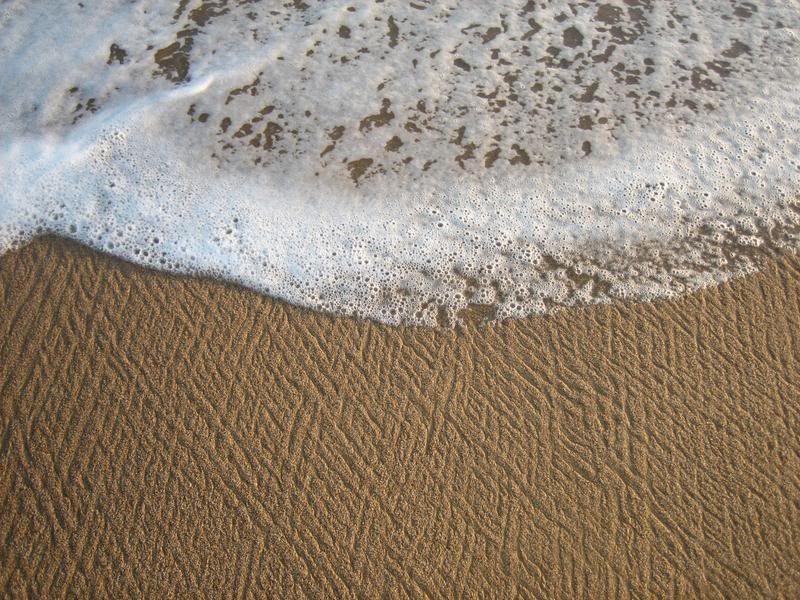 Geometric patterns created in the sand by the retreating waves.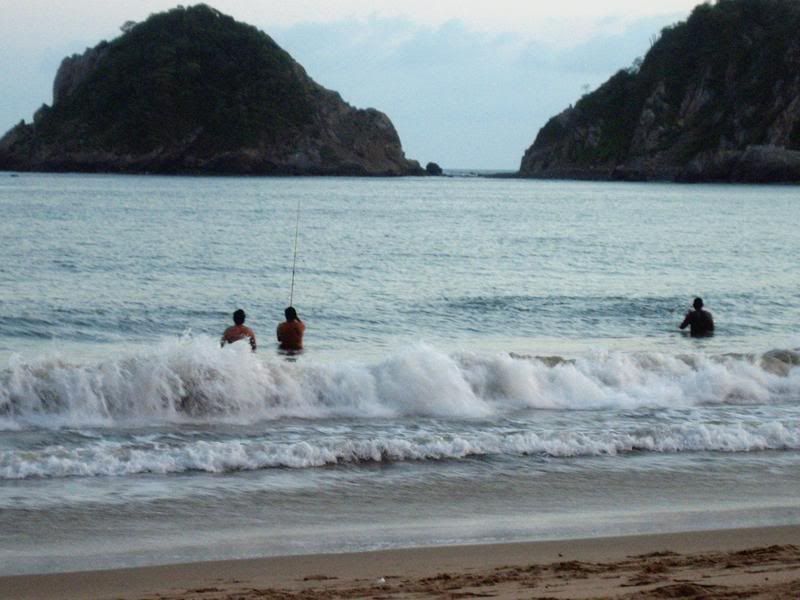 Fishermen just using fishing poles and nets a few feet from shore. Lots of people were making small catches at dusk.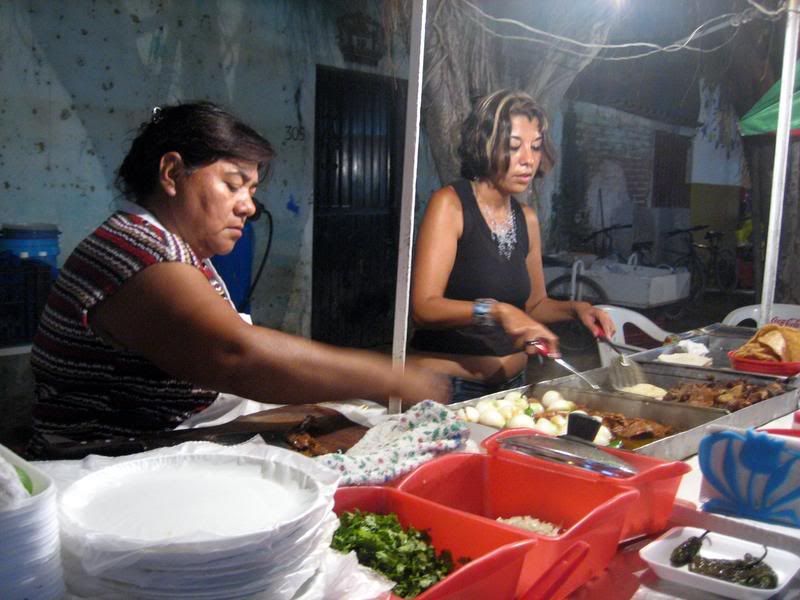 Having dinner at a food stand in the main square of Melaque. It's all so tasty and cost only about $0.40 a taco. The best thing was that I got no stomach problems throughout the whole trip.

_______________________________________________________________
Day 11 / Tuesday, October 2, 2007
Start: Melaque, Jalisco, 9:30 am
End: Zihuatanejo, Guerreo, 7:00 pm
Mileage: 315

Riding south along the Michoacan coast heading to Zihuatanejo.



Stopping for breakfast at a local food market. The birrieria owner said he served another motorcyclist 4years ago who was from Louisanna and was heading to Argentina.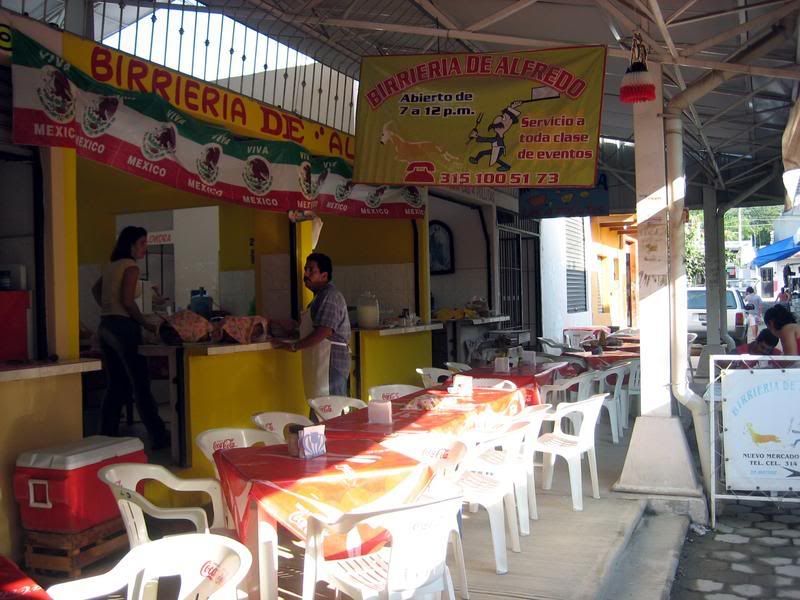 Trying to eat as much Birria as I could before I left this region. Funny that they would depict the chef actually chasing the goat on their banner.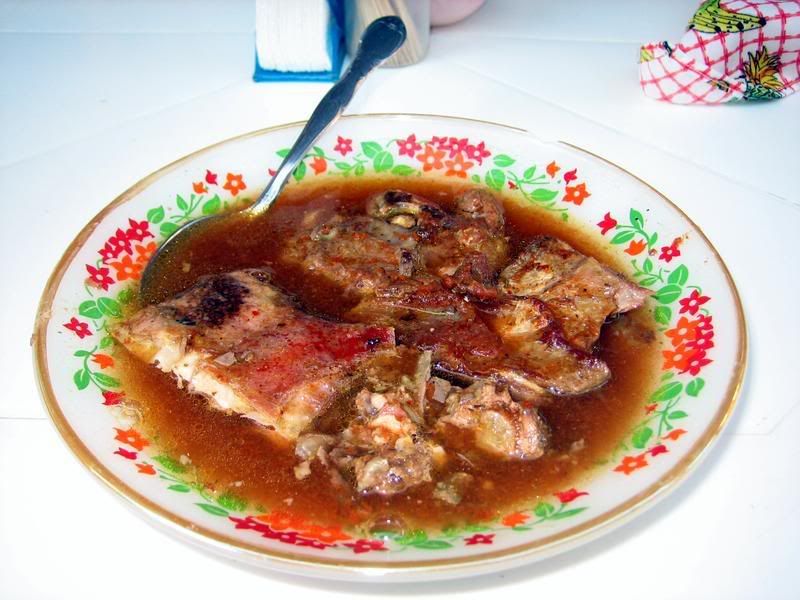 Goat meat (mutton) Birria. Soooo tasty. Need to figure out how to make it.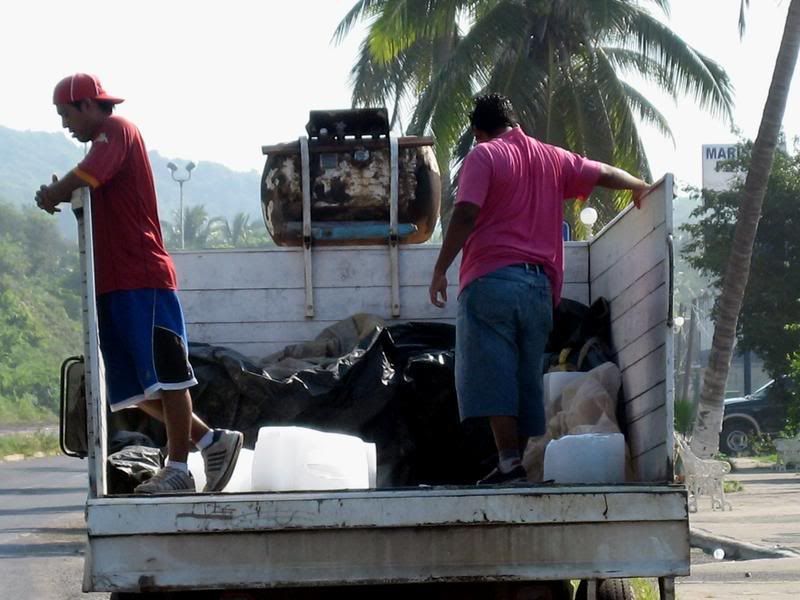 Dry ice delivery. If refrigeration isn't available everywhere, this is the best solution. Maybe being delivered to keep fish fresh.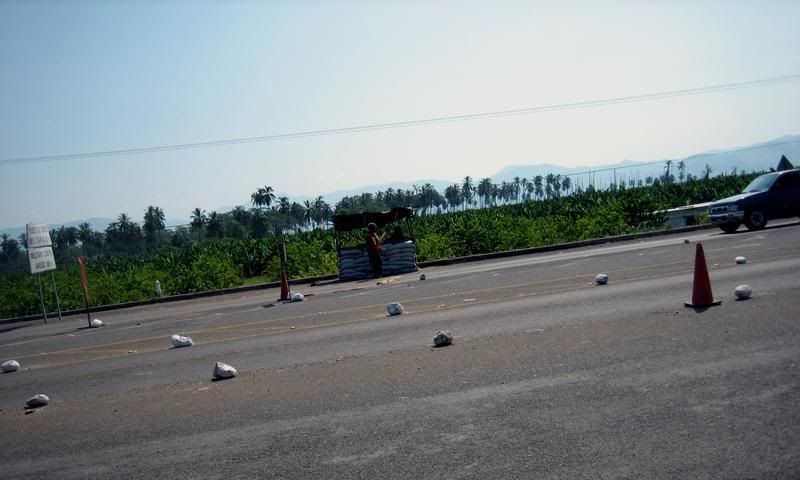 This picture was taken by a military guard who was playing around with my camera. He also messed around with my GPS. I think they were just more curious than threatening. All the check points I went through were a breeze. I was waved through most of them just cause I was on a motorcycle. This was also the last picture to be taken with this camera as it would soon hit the pavement really hard.



That's the result of being run off the road by an on-coming pick up truck. I grabbed all the brake I could to avoid him and that caused the bike to wash away under from me and we both slid into the ditch. No damage to me besides a little road rash on my elbow and no damage to the bike. But the saddle bags took a beating and the inside wall tore off. I used bungee cords to make it functional. Oh well. Also, from now on, I could only use my cell phone's camera to take pictures. My digital camera was the only thing that didn't survive the crash.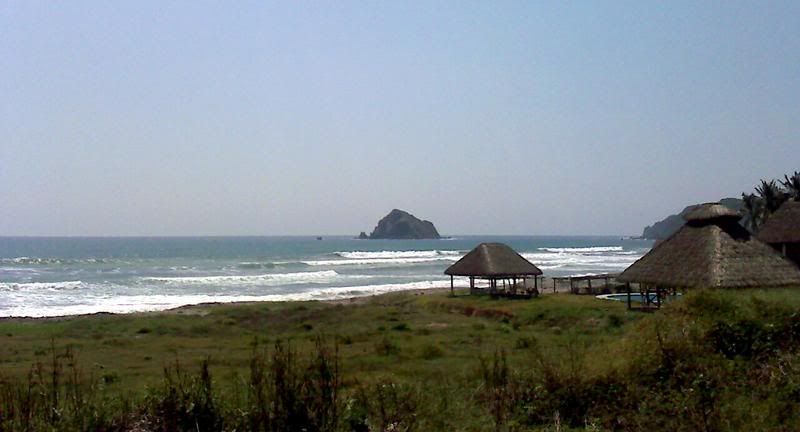 Taking a break at one of the many deserted beach locations along the Michoacan coast. Miles and miles of untouched beach.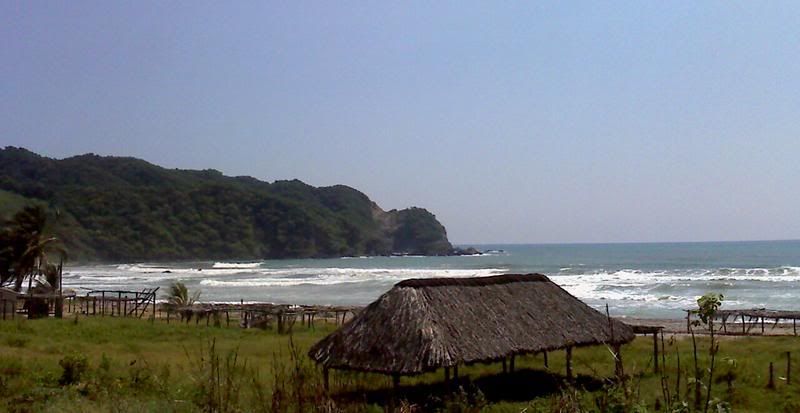 The picturesque Michoacan coastline.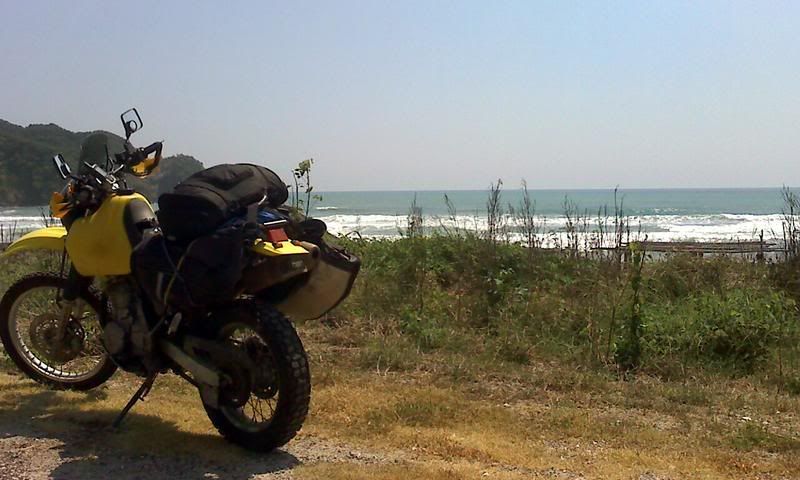 auDRrey after a little tarmac surfing.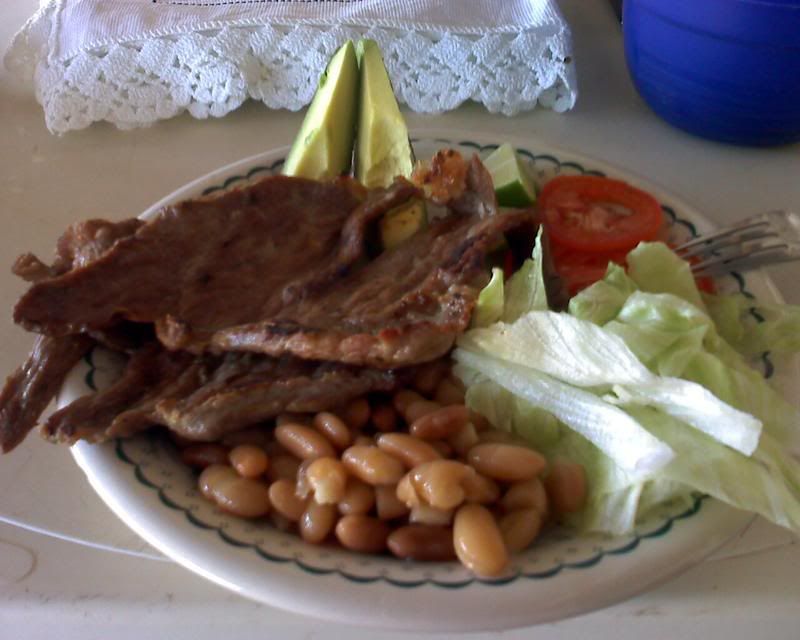 Lunch at a highway café of grilled beef with beans and avocado. The meat was tasty but quite tough.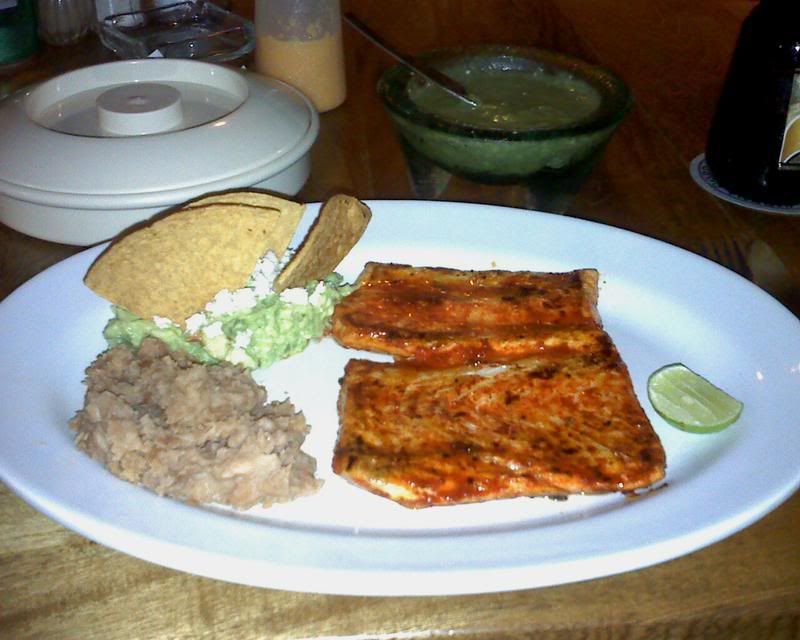 Dinner in Zihuatanejo of grilled Mahi-mahi. It was the catch of the day with a special sauce. Very tasty. Cost was about $12.

Next:
Day 12 - 13, Teotihuacan to Guanajuato
Picture Index